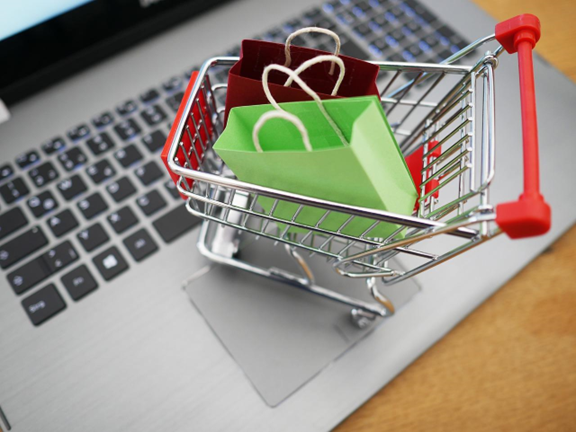 Every e-commerce retailer knows the story of online shopping cart abandonment. Depending on which figures you believe, consumers place items in their carts and then fail to complete the purchase 57% to 81% of the time.
Regardless of the actual number, reducing shopping cart abandonment by even a tiny amount can greatly impact your revenue. Forrester estimates abandoned carts lead to a whopping $18 billion in lost sales.
In this article, we'll explore why shoppers leave a product in their shopping cart without purchasing it and discuss a few cart abandonment solutions that work for online and brick-and-mortar stores.
Common Reasons for Cart Abandonment While Shopping
Sometimes people are just window-shopping or want to see how much their total purchase might be, so they put items in their cart without the real intention of buying them. In most cases, however, they intend to make a purchase and then stop for a few specific reasons.
Lack of Convenient Payment Options and Security
Two big reasons consumers don't complete an online purchase are a lack of convenient payment options and security concerns.
Customers want convenience and a fast checkout process. The fewer options they have in the payment process, the more likely they will abandon an online purchase. Offering popular payment options beyond a credit card can boost your conversion rate. A buy-now pay-later (BNPL) option provides an additional incentive to complete online and physical purchases.
Concerns about payment security are also a barrier for consumers. When you offer payment options, they can trust and showcase your security measures; it inspires them to complete the purchase.
Complicated Checkout Processes with Hidden Fees Tacked On
A long or complex checkout process is one of the top reasons shoppers abandon online carts. Do you force customers to create an account? Do you have a multipage checkout process? Every step you add gives customers a chance to cancel a purchase. In a store, long checkout lines can be a similar deterrent, adding time to the shopping experience that shoppers don't want to waste.
Also, when consumers run into unexpected costs, it causes them to rethink their purchases. Even if you have guided them successfully through the customer journey and they've added items to their cart, extra fees can hurt your conversion rate.
How to Solve Your Cart Abandonment Issues
One of the easier ways to solve your cart abandonment issues and increase your sales is by expanding your payment options.
According to Forrester, new payment options can bring in new customers, leading to extra sales.
New payment options can also:
Reduce shopping cart abandonment
Increase average order value (AOV)
Improve customer satisfaction rates
Secure and Streamline Your Payment Options With BNPL
One of the most powerful shopping cart abandonment solutions is to add a BNPL option for shoppers. BNPL lets consumers purchase what they want right away without having to worry about paying for it immediately. It also allows shoppers to avoid high interest rates from their credit card providers.
Be Honest About Any Additional Costs Up Front
Don't surprise your customers with additional costs at checkout. Give them the full pricing details before they put items in their cart. Customers are more likely to proceed if they know the total costs upfront.
Shoppers have gotten used to free shipping or accelerated shipping without additional costs. While you may or may not be able to offer a similar option, one effective strategy is to offer coupon codes. Not only does this encourage customers to complete their purchases, but it also mitigates the surprise of shipping fees.
Reduce Sticker Shock and Buyer's Remorse With BNPL
Sometimes consumers put items in their shopping cart but experience sticker shock when it's time to check out, especially when they have multiple items in their cart. When shoppers fill up their cart in a retail store, they may not know the total until they head to the cash register and the items get scanned. Online, they see the total all at once when they go to check out. This can cause them to abandon everything if the total cost catches them off guard.
BNPL mitigates sticker shock by showing customers a reduced up-front payment and the ability to pay the rest over time. It also helps with buyer's remorse.
Buyer's remorse often happens after consumers have made the purchase and the credit card bill comes in. They see the total cost, along with other purchases they've made, and a hefty interest rate. BNPL separates these purchases from credit card bills while offering a 0% interest rate.
Offer 4 Equal Installments Using BNPL to Lower Up-Front Costs
Providing shoppers with the option to cover 25% of the cost upfront and then pay the rest in four equal installments at 0% interest is an attractive option that can improve your conversion rate. You can offer a BNPL option in-store as well to spur sales.
In both cases, this lowers the up-front cost for consumers, making purchase decisions easier.
Reduce Your Shopping Cart Abandonment Rate With an Easy BNPL Solution
When evaluating shopping cart abandonment solutions, BNPL is a clear winner. Consumers are embracing the model. BNPL spending has increased more than 230% in the U.S. since 2020, according to a study by Accenture. Many of these transactions would not have occurred otherwise.
Gratify Pay's BNPL solution is simple and easy to install in your online store. You can add Gratify in just five minutes and give your customers the freedom and flexibility to pay in installments. You can also add Gratify at your brick-and-mortar store using a QR code. Installment plans are approved in seconds, and it's even easier for consumers to get approved than with traditional credit cards.
To learn more about how adding Gratify Pay's BNPL solution for merchants can reduce shopping cart abandonment and increase sales, contact us today.
---