Thriving businesses maintain a relentless focus on their customers, and nearly 70% of merchants surveyed consider payments to be critical to the customer experience. For customers, Buy Now, Pay Later (BNPL) is not just another payment option – it's a preference that 51% of millennials say affects where they shop and, critically, how much they spend. By adopting a white-label BNPL solution, you can offer this popular payment method with custom branding.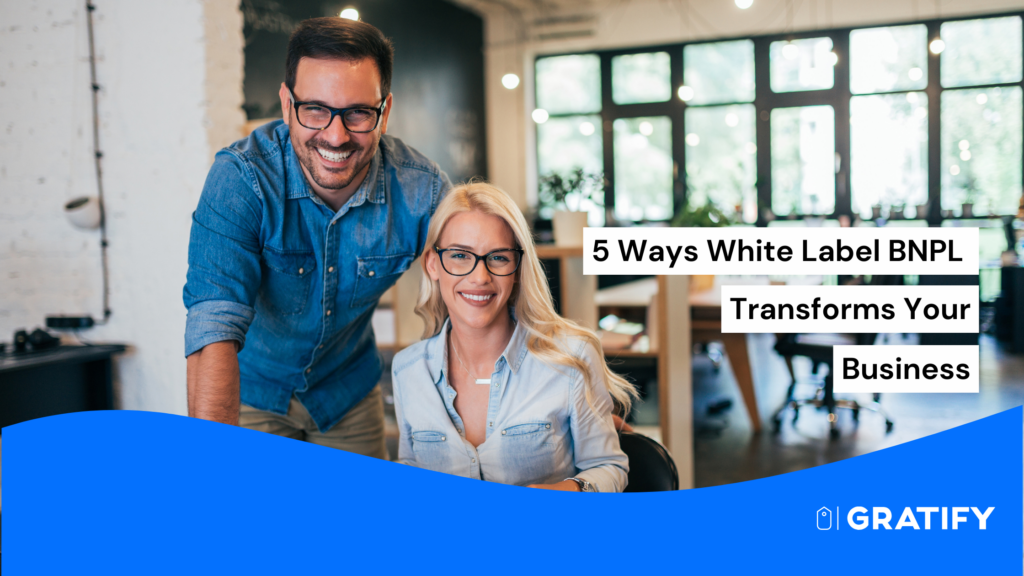 Table of Contents
Seamless Payments, Happy Customers: 5 Reasons to White Label BNPL
Buy Now, Pay Later allows customers to spread out the total cost of an item over a fixed period, usually without additional fees or a credit check. Partnering with a white-label BNPL provider integrates the software seamlessly into the merchant checkout page. Here are five ways that white-label BNPL solutions benefit you.
1. Increase Margins
A traditional BNPL provider like Affirm or Klarna can pose a problem for payment processors and merchants. By taking over the customer relationship, they can siphon off customers and take away transaction processing volume.
Though not all solutions offer this, white-label BNPL allows you to process and manage BNPL on your own payment rails, maintain the relationship, and drive repeat visits. Not only do you regain volume that would be lost to other BNPL providers, but you can also see margins improve on BNPL volume by 20% or more.
2. Own Customer Data and Relationships
When direct-to-consumer BNPL providers – i.e., Afterpay or Affirm – cut payment processors out of the transaction flow, they can also redirect traffic to a marketplace or advertise directly to customers. Marketing and re-marketing by these providers may send customers to merchant competitors. At the most critical segment of the customer journey, they call the shots and own the data.
With a white-label BNPL solution, merchants stay in control. Buyers can make installment payments without getting redirected to an external website to complete the purchase. Offering a branded BNPL solution keeps customers coming back to your merchants and prevents a third party from selling customer data.
3. Maximize Revenue Opportunities
White-label BNPL gives your merchants more options to close the sale.
By serving customers who need to finance purchases, BNPL makes buying decisions easier, even when traditional credit is not available. After giving customers the option to make installment payments, merchants see average ticket sales increase by 30 to 50% and conversions by 20 to 30%.
At the same time, merchants can offer credit while reducing repayment risk because they're paid upfront for the transaction. The predictability ultimately improves their cash flow.
Even companies engaged in B2B transactions see advantages in offering a BNPL option. This is especially true for generating sales from small- and mid-size businesses (SMBs) that have an average 40% rejection rate for financing.
4. Build Customer Loyalty
The checkout page is the pivotal moment when shoppers convert to customers. From there, every repeat customer lowers acquisition costs and improves margins.
When customers run into any friction during the transaction process — such as being sent offsite to an unknown third-party BNPL provider — it only exacerbates the problem. Nearly half (47%) abandon shopping carts online when they encounter issues completing their purchase. Reducing friction wins loyal customers and fights cart abandonment.
White-label BNPL increases payment flexibility and takes away financing challenges that might otherwise prevent a transaction. This improves the customer experience and helps boost loyalty and sales. For example, 23% of customers are more likely to buy from a merchant that offers BNPL. That figure rises to 51% for consumers who used BNPL in the previous year.
5. Deliver BNPL Immediately Without Extra Code
A white-label option lets you focus on what you do best and avoid the cost and challenges of building your own solution. 84% of IT projects fail in different ways – 49% are late, 43% exceed the initial budget, and 14% end up as a total failure. 
Providing customized solutions to meet the individual needs of your merchant customers doesn't have to be an expensive or time-consuming project. The best white-label BNPL solutions can be integrated into existing systems and branded as part of an existing payment ecosystem — without hiring a developer.
For example, API-driven products are designed for rapid deployment within days for businesses like acquirers, ISOs, and payfacs. By bridging payment infrastructure and the customer, white-label BNPL does the heavy lifting. You keep the relationship as the trusted payment provider, but you get to leverage the expertise of your tech partner to offer BNPL right away.
Grow Your Revenue, Strengthen Customer Relationships
One in five merchants say their current payment infrastructure inhibits the growth of the business. Innovative solutions can turn this obstacle into an opportunity. Modernizing infrastructure with white-label BNPL empowers payment processors and merchants to address payment needs and unlock avenues for business expansion.
Not only does white-label BNPL expand your payment options to boost transaction volume and conversions, but it also gives you full ownership of your customer relationship. Once you choose a provider, you can customize a top-of-the-line solution and seamlessly integrate it into your existing tech stack. This makes white-label BNPL a powerful tool, not just for immediate sales but for long-term customer retention.
Gratify offers a seamless white-label BNPL solution that processes payment on your rails. We offer cutting-edge technology that covers the journey from credit assessment to repayment tracking with access to our trusted financing network. Elevate your financial offerings with Gratify today.

---