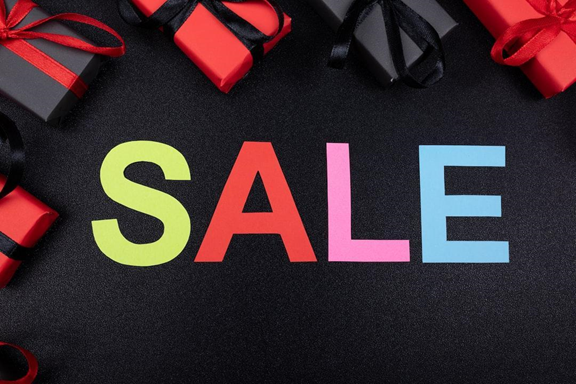 Successful retailers take advantage of all the chances they have to make a sale, including after a customer has already decided to buy something. Once a sale has been made, there's a new opportunity to offer customers more value through upselling.
What Exactly Is Retail Upselling?
Upselling in retail is a revenue-boosting technique that could yield higher profits for your store with little effort. The concept of upselling is that, by definition, a sale has already happened, after which a salesperson or store representative uses the opportunity to sell more by offering additional value to the customer. Upselling and cross-selling can extend a sale and let the customer see what else can help solve their problem, including a higher-priced item. This can lead to higher customer satisfaction and increased revenue.
Retailers can use upselling techniques to help convince customers that they need a larger or more expensive item, which can benefit the customer and increase the store's sales figures. To learn how to upsell in retail settings, read on for some upselling strategies and tactics that can help you meet or exceed your sales goals.
Why You Should Implement Upselling in Your Store
Once a customer has made the purchase decision, they've already communicated to you that they think the original purchase can help them. They've already affirmed that they are willing to pay for your product and that your sales techniques convinced them to buy from you. Since they've already decided to purchase, this customer can more easily be convinced to make another purchase or to upgrade their original item.
3 Sales Techniques for Establishing a Daily Upselling Strategy
1. Showcase Your Upsell Items to Increase Visibility
Items that can most easily or predictably be upsold should be showcase items. These are the items that are the most visible. In a retail setting, they may literally be in a showcase, a glass case showing the best of the store's offerings — products with a high price tag, products that may bring in high-profit margins, or both.
If a customer asks to look at one of these products, the salesperson can show a larger or more profitable version of the same product. The salesperson can explain how the larger, more expensive item can provide more value to the customer. If that product can solve the customer's problem more effectively, it's a win-win situation.
The most easily upsold offerings should be showcased and highly visible. These can be items of different sizes, various versions with other price points, or products with multiple options that may be more beneficial for the customer and satisfy their needs.
2. Offer Bundled Products or Items on Sale with a Higher Cost
Along with upselling, cross-selling can drastically improve a store's revenue by offering more ways to satisfy customers and solve their problems. Just as upselling techniques can get a customer to pay a higher price for a more expensive item, cross-selling can offer additional items. Bundling products is a way to get customers to buy multiple items in one transaction when they might have purchased only one of those items without the bundle deal.
Customer purchasing habits can provide insight into what customers want. You can offer loyal customers exclusive deals for items that they've purchased in the past and may want to upgrade. If they've made prior purchases for singular items, they may be enticed to buy multiple versions of a similar product in bundles, a larger product, or one with more features through a sale.
3. Reduce Sticker Shock by Providing Payment Installments
Upselling means asking customers to part with even more of their hard-earned money than they had initially intended to, which is not always easy. Customers may back out of their expensive purchase if there isn't an easy way for them to pay for it, especially if the price is higher than they anticipated. Don't let a lack of payment options or a challenging purchasing process drive customers away from high-ticket items. Offering a buy-now-pay-later (BNPL) option is one way to benefit your customers and your business.
The easiest, most effective way to improve your upselling and boost your sales may be to implement a BNPL payment system, which Gratify can assist with. Customers can purchase and pay for a product in installments by taking advantage of BNPL payment processing. This ensures that their payments will be spaced out, so they don't have to make a large payment all at once.
Ensure Upselling Success with a Reliable BNPL Solution
A BNPL solution is a perfect addition to your upselling tactics. Customers can solve their problems by buying additional services or products while paying for them over several installments. A reliable BNPL solution is essential for an optimal customer experience and a seamless payment process.
Upselling should be a daily habit for retailers and e-commerce sites that are intent on improving their sales numbers. Once the sale process has been initiated, the opportunity presents itself for the salesperson to add features, offer a subscription, sell a more expensive item, or entice the customer to buy additional items through discounts and specials.
As a financial technology company, Gratify offers advanced payment options for retailers and other businesses. Our BNPL solutions enable smooth payments on mobile apps, in physical stores, and on e-commerce websites in the U.S., Australia, and Canada. Allow your customers to take your products home immediately and pay for them later. This will streamline your payment processing and help make your retail business more profitable.
Gratify can help increase your retail sales revenue. Get in touch with us to learn how our payment processing can help you improve your sales figures and generate higher profits.
---